Green Power's top of the range WP2000 Electric Wheelchair is designed specifically to enable you, with improved mobility to help you live a more active lifestyle. Our electric wheelchair will give you the ability to get around and provide enhanced ease of use and comfort. Perfect for indoor use, our electric wheelchair offers you a tight turning radius of as little as 41 inches, which makes it easier to steer with precision. The Green Power WP2000 Electric Wheelchair provides fast speed, high ground clearance, an excellent range and a smooth ride that we guarantee you will enjoy. A silver finish gives the electric wheelchair a sleek, modern look. ​​​​​​​ This model features a padded seat and backrest to ensure comfortable seating.
Powerful Performance
Our WP2000 Electric Wheelchair is an affordable long range Electric Wheelchair, capable of reaching speeds of 4 mph and traveling up to 15 miles on a single charge. It's performance benefits include:
2x250W Motor
2x 12V20AH
Climbing capacity of up to 12 degrees
Electromagnetic braking system
Controlled by smart Joystick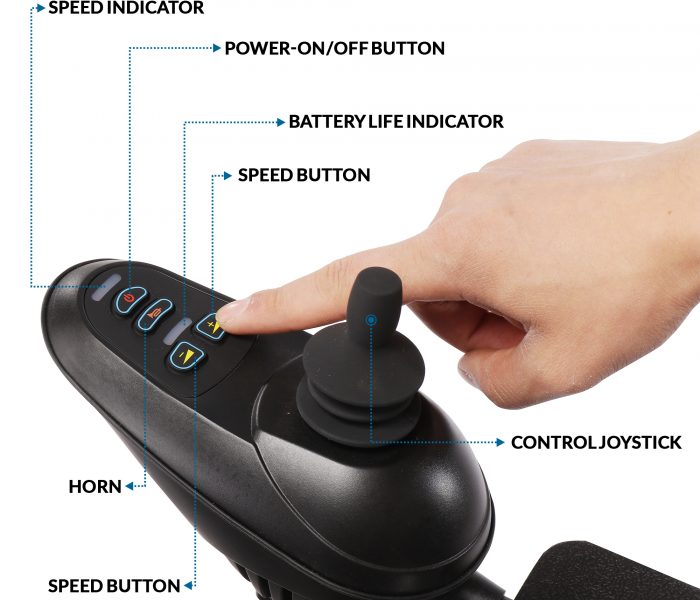 Ride in comfort and style!
The WP2000 Electric Wheelchair model combines a modern style with high-end performance to provide personal transportation at its finest. Its modern look consists of a glossy, sleek finish that fits in with its smooth lines. It is comfortable yet still holds all the features you could need, including:
​​​​​​​
Foldable within seconds
 Light weight Aluminium alloy
 Loading capacity – 19 Stone
 Great turning radius
Stylish & modern design 
Foot rest
Solid tyres


Lead the scene & Keep it green