Take the next step in your journey to greater independence
Our XS1 electric wheelchair will give you the ability to get around and provide enhanced ease of use and comfort. Perfect for indoor use, our electric wheelchair offers you a tight turning radius as little as 24 inches, which makes it easier for you to steer with precision.
Our XS1 Electric Wheelchair is an affordable long range Electric Wheelchair, capable of a climbing capacity of up to 12 degrees, reaching speeds of 4 mph and traveling up to 18 miles on a single charge. It's performance benefits include 2x250W  brush motor, 24V20AH Lithium battery, an electromagnetic braking system, controlled by smart Joystick, solid tyres, headlights, tail lights and turn signals.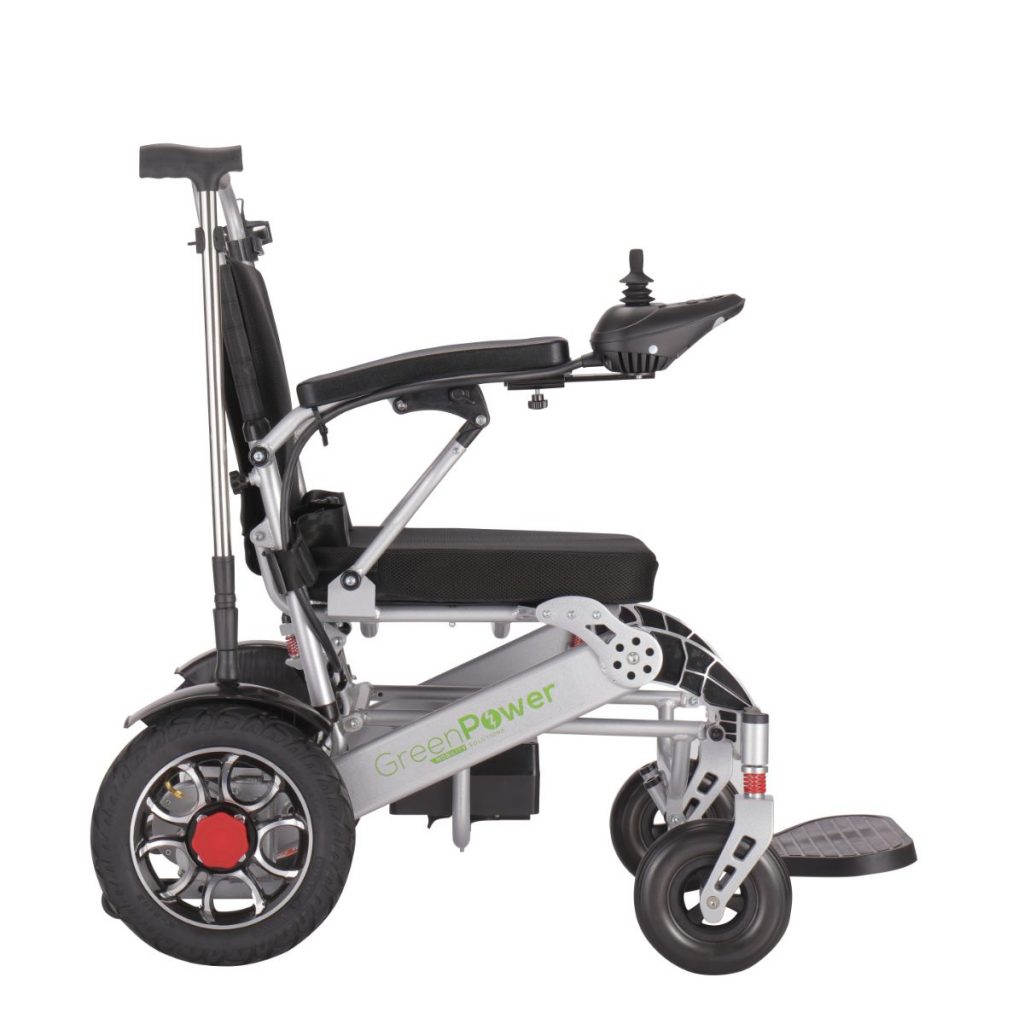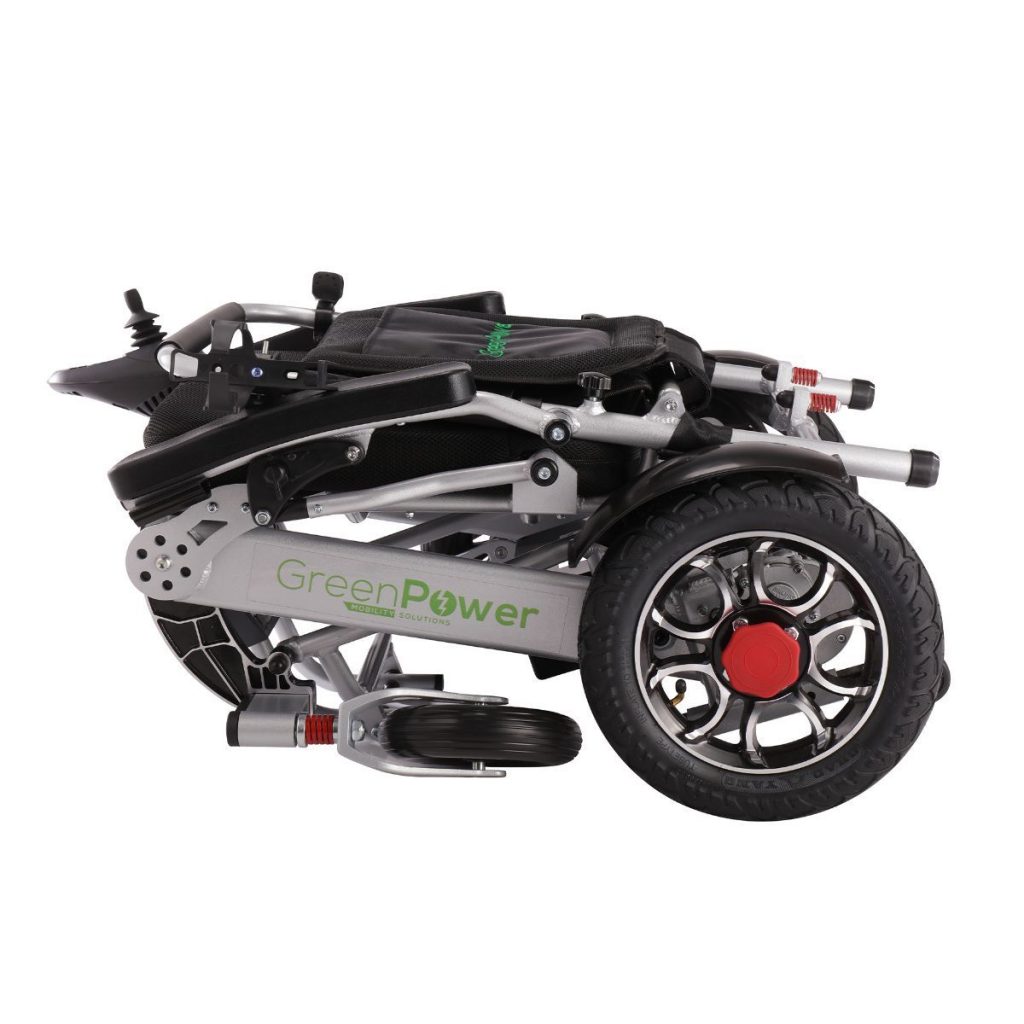 Ride in comfort and Style
The XS1 Electric Wheelchair model combines a modern style with high-end performance to provide personal transportation at its finest. Its modern look consists of a glossy, sleek finish that fits in with its smooth lines. It is comfortable, foldable and holds all the features you could need, including light weight aluminum alloy, a foot rest, solid tyres and great a turning radius.
Sit comfortably and confidently on the XS1, its ultra-light and sturdy aluminum frame can carry up to 22 stone. The electro-magnetic braking system enables quick and smooth response times for your ultimate safety. Enjoy your independence with the XS1's easy to grip joystick and fully functional control pad, improving your mobility experience.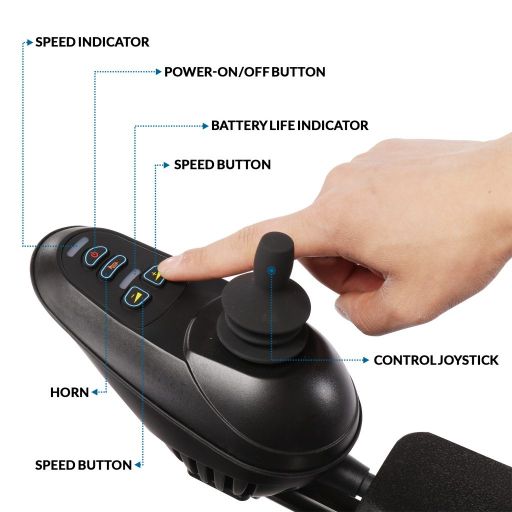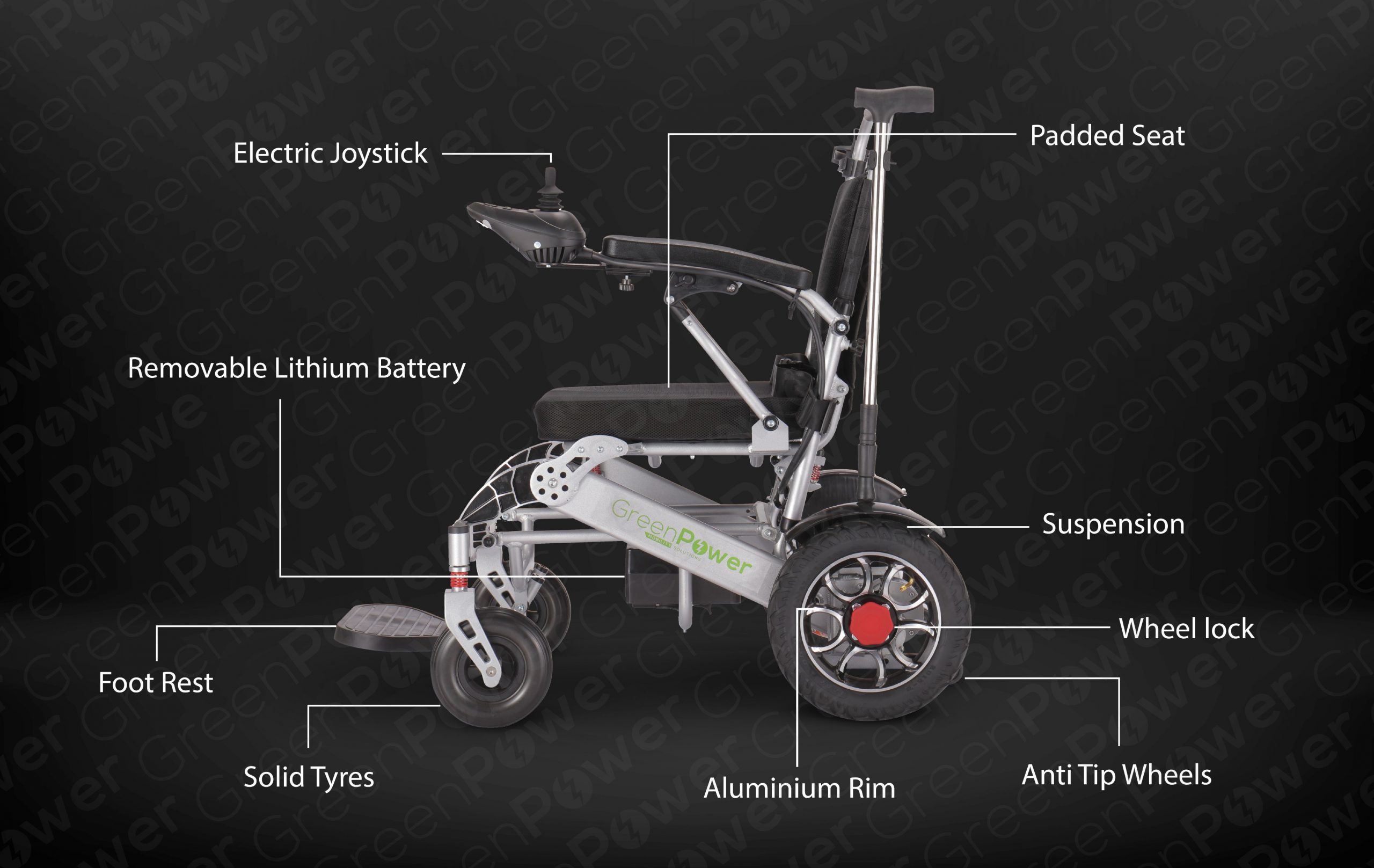 Brushless Motor
Our brushless motors exceed expectations with their capability to tackle steep inclines and challenging terrains with ease. Benefit from maximum power and minimal noise, these motors are reliable and are built to last. Full Suspension
Enjoy full front and rear suspension on your scooter. Designed for both on and off-road use, they automatically adjust according to the road conditions you're travelling on to provide you with soft and smooth braking. Reliable Battery
We provide you with high quality, durable batteries that enable an impressive running distance of up to 45 miles per charge. You can also opt for an additional battery to double the running distance. Alarm System
Your safety is our highest priority and we have designed a smart and efficient remote controlled alarm system, equipped with a keyless start and motor lock feature for your sense of confidence and security.

Extended Warranty
Green Power offers exclusive extended warranty packages that cater to your every need. This provides you with top class engineering assistance in the comfort of your own home and a courtesy annual service. Off Road
Don't be afraid to take a ride on the wild side, thanks to our smart suspension system and powerful motors our scooters are suitable for off-road use giving you the ultimate freedom to explore with no limits.
Regain Your Independence Today