Take the next step in your journey to greater independence
The Falcon, our city-centric model, is purpose-built for seamless navigation in urban areas, shopping malls, and supermarkets. Its exceptional portability enables effortless transportation wherever you go. Featuring an automatic folding system, the Flacon can be conveniently folded within seconds with a single button press. Additionally, the Flacon is equipped with a removable lithium battery, facilitating effortless charging both indoors and outdoors, while ensuring long-lasting performance.
The Falcon  is designed with a convenient carry handle, making it effortless to lift in and out of car boots. It features an automatic electromagnetic brake system for reliable stopping power. The tiller can be adjusted in height to accommodate individual user needs. The scooter is equipped with solid puncture-proof tires, ensuring durability and reliability. Additionally, rear anti-tip wheels come as a standard safety feature, and an anti-roll back system prevents the scooter from rolling backward on hills, enhancing overall safety.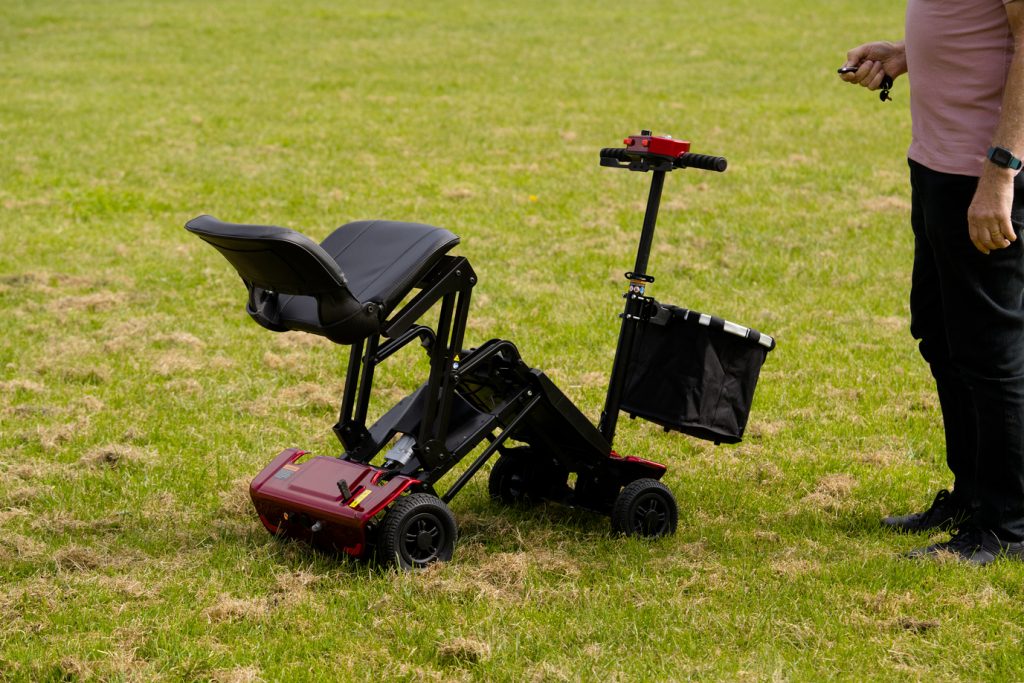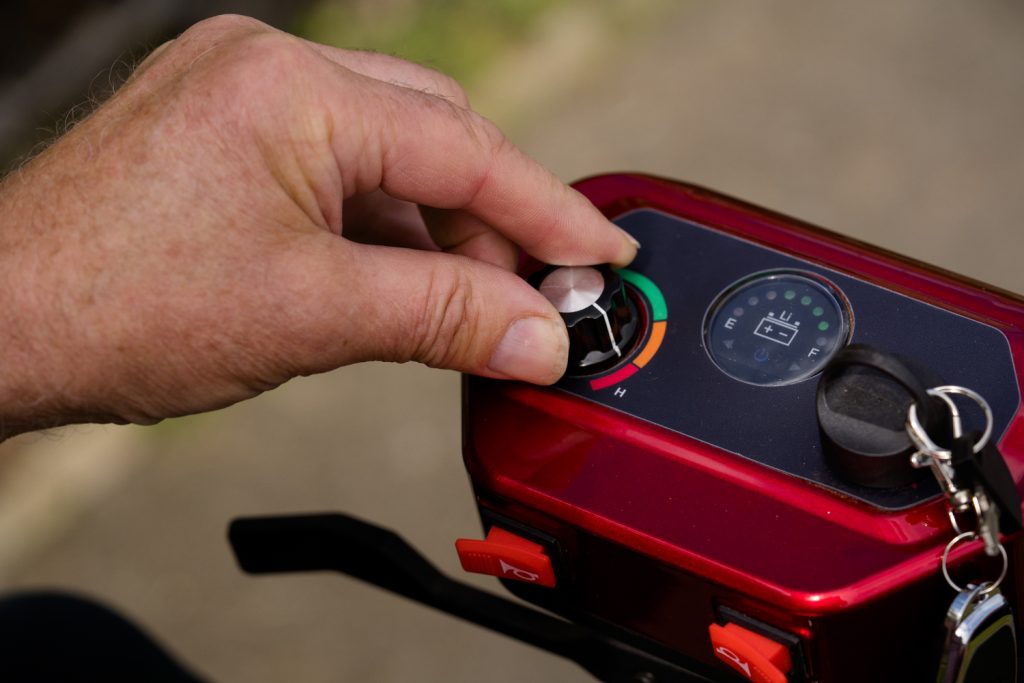 The Falcon comes equipped with an electromagnetic braking system, providing a seamless and effortless ride, even with just one hand on the controls. The Flacon offers user-friendly operation and quick portability, thanks to its remote control feature that enables folding and unfolding within 15 seconds. It features durable puncture-proof tires, ensuring a reliable and smooth journey. The scooter is also equipped with rear anti-tip wheels as a standard safety measure, and an anti-roll back system that prevents it from rolling backward on hills. Furthermore, it has a weight capacity of 19 st, ensuring suitability for a wide range of users.
Measurements
Unfolded:
Length – 40.5″
Height – 35.4″
Width – 20″
Folded:
Length – 16.9″
Height – 27.9″
Width – 20″
As soon as you place your order and a delivery date has been arranged, you are entitled to a 30-60 minute appointment with our engineer who is will perform a live demonstration of the Electric Mobility Scooter just for you on day of delivery.
He will teach you everything you need to know about how to safely operate the scooter, which includes a comprehensive test drive as well as a Q&A at the comfort of your own home!
We advise that you think of any questions you might have beforehand, so that you don't forget anything when the engineer delivers your scooter on the arranged date.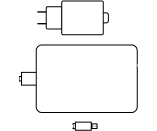 Intelligent Charger

Paperwork Welcome Pack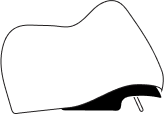 Rain Cover Brushless Motor
Our brushless motors exceed expectations with their capability to tackle steep inclines and challenging terrains with ease. Benefit from maximum power and minimal noise, these motors are reliable and are built to last. Full Suspension
Enjoy full front and rear suspension on your scooter. Designed for both on and off-road use, they automatically adjust according to the road conditions you're travelling on to provide you with soft and smooth braking. Reliable Battery
We provide you with high quality, durable batteries that enable an impressive running distance of up to 45 miles per charge. You can also opt for an additional battery to double the running distance. Alarm System
Your safety is our highest priority and we have designed a smart and efficient remote controlled alarm system, equipped with a keyless start and motor lock feature for your sense of confidence and security.

Extended Warranty
Green Power offers exclusive extended warranty packages that cater to your every need. This provides you with top class engineering assistance in the comfort of your own home and a courtesy annual service. Off Road
Don't be afraid to take a ride on the wild side, thanks to our smart suspension system and powerful motors our scooters are suitable for off-road use giving you the ultimate freedom to explore with no limits.
Regain Your Independence Today